Dark Choco Bitz
Feeling ko kar de words me fit, one and only darkchocobitz! Affordable dark chocolates with customised shapes, sizes and tastes.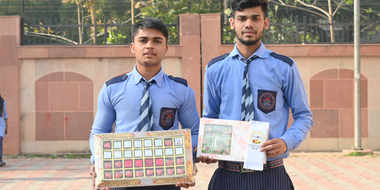 We make occasion-based dark chocolates in many shapes, sizes and unique tastes. For instance, if a customer wishes to gift their friend chocolates for their birthday, we can customise the chocolates to fit their favourite shapes and flavours.
With the Rs.10000 seed money provided, we purchased 5 KG of raw materials and completed 2500 orders in 1.5 months. The cost range for each product is between Rs. 90-200. In the span of 1.5 months, we have generated Rs. 63000, having 50% net profit.
We want to expand our capacity to meet 10,000 orders per month in the next 6 months. To be able to do that, we need an investment of Rs. 95000 to set up a manufacturing unit, improve our branding and purchase a food license.
Team Members
ASHISH
SANDEEP KUMAR
CHANCHAL KUMARI
KAUSHAL
PARAMJEET